Q&A Session with
Fertility Doctors
We have a team of fertility doctors lined up to help you with your fertility issues.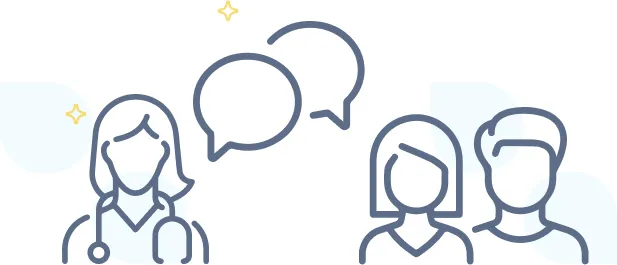 Want To Know More?
Join our community now. Register for FREE and you will be able to interact with our doctors and other members on this platform.
3 questions answered
Blastocyst grade eligible for pgta testing
Hi, I like to find out what grading of blastocyst can be sent for pgta testing? Can 4AC, 4CA, 4BC, 4CB, 4CC survive the testing as pgta requires taking ou...
The grading system of embryo or blastocyst differs from each fertility centre. In our centre, the minimum requirements for PGT-A is fair grade. Each centre has its own benchmark. Yes, you are allowed to transfer frozen blastocysts from Singapore to Malaysia...
18 Jul 2022
Can PGS confirm that I won't experience miscarriage?
I have experienced multiple miscarriages before. The miscarriages happened after the 4th or 5th weeks into the pregnancies. I did a PGS test in the IVF cycle th...
PGT-A, formerly known as PGS, plays an important role in increasing the chances of implantation and decreasing the risk for miscarriage, by checking on if the number of chromosome for the embryo is normal. Usually, 50-60% early stage miscarriages are associate...
08 Jul 2022
Kualitas Embrio
Penyebab kualitas embrio good (hari ke-3), menjadi poor di hari ke 5?
In order for a Day-3 embryo to grow to a Day-5 blastocyst, genetically the embryo must be normal. A good Day-3 embryo with abnormal genetics will not grow to Day-5 blastocy
01 Jul 2022
Register for FREE to read more.
Register Now