Q&A Session with
Fertility Doctors
We have a team of fertility doctors lined up to help you with your fertility issues.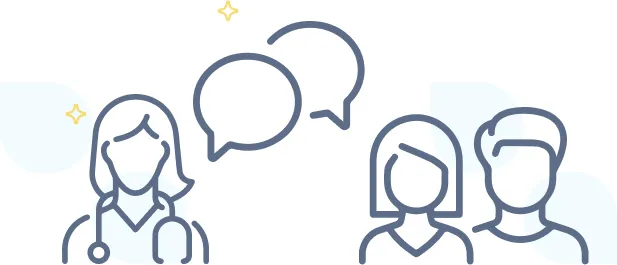 Want To Know More?
Join our community now. Register for FREE and you will be able to interact with our doctors and other members on this platform.
2 questions answered
Miscarriage and PCOS
Good day doctors. I had 2 miscarriage on early pregnancy. First miscarriage at 6 weeks and second at 10 weeks. First pregnancy(May 2021) was after 6 months im ...
There is no right answer in whether your PCOS caused your miscarriage. Maybe the miscarriage rates among PCOS patients are slightly higher due to hormonal abnormalities. To prevent miscarriages, you have to make sure your body is healthy. You can start to take...
24 Jun 2022
8 years trying to conceive (Miscarriage and Stillbirth)
8 years marriage since 2014. 2015-Miscarriage 2018-Baby died during 5 month of pregnancy I still can't conceive. What do you think I should do?
It is indeed sad to hear of your loss. I admire your determination and perseverance in your journey to parenthood. If you lose a baby in the first 3 months of your pregnancy, it is called an early miscarriage; and if you lose a baby after the first 3 months...
04 Apr 2022
Register for FREE to read more.
Register Now