Q&A Session with
Fertility Doctors
We have a team of fertility doctors lined up to help you with your fertility issues.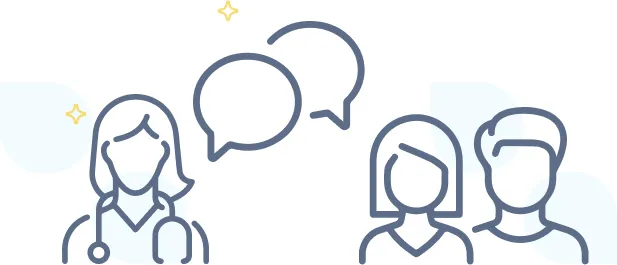 Want To Know More?
Join our community now. Register for FREE and you will be able to interact with our doctors and other members on this platform.
3 questions answered
High Fsh
Iam 42 with amh 0.66. latest ivf cycle got canceled due to no DF available for OPU, took the shot on D2 until D7. later doctor done blood test on D11. the resul...
I would suggest you to recheck your blood to check on your FSH, AMH, and repeat the scan another time to look at your antral follicle count. By doing so, you can see if there's still hope or not. Likely, you can take a different kind of medication to help gr...
29 Jun 2022
Ovulation
I have pcos and I got my period every month. In the effort to get pregnent I used OPK to track my ovulation, but i never found a double line..does that means i ...
First of all, yes, most likely you don't ovulate. To overcome this, you can take the medication to grow your egg for example Clomiphene Citrate. Your doctor can also monitor the growth of your eggs by performing an ultrasound scan. Once your egg size has reach...
25 May 2022
I can't get pregnant. Want to know about IVF and fertility assessment!
I had 2 miscarriages in 2019. Both were conceived naturally. In 2020, my husband and I decided to get IUI. We tried 2 times and failed. Last year, I underwent a...
You do have several issues that may need to be resolved before undergoing the intended IVF treatment. Firstly, is to improve the egg and sperm quality. Having a healthy balanced diet with consumption of several supplements and ensuring that attained the optima...
06 May 2022
Register for FREE to read more.
Register Now