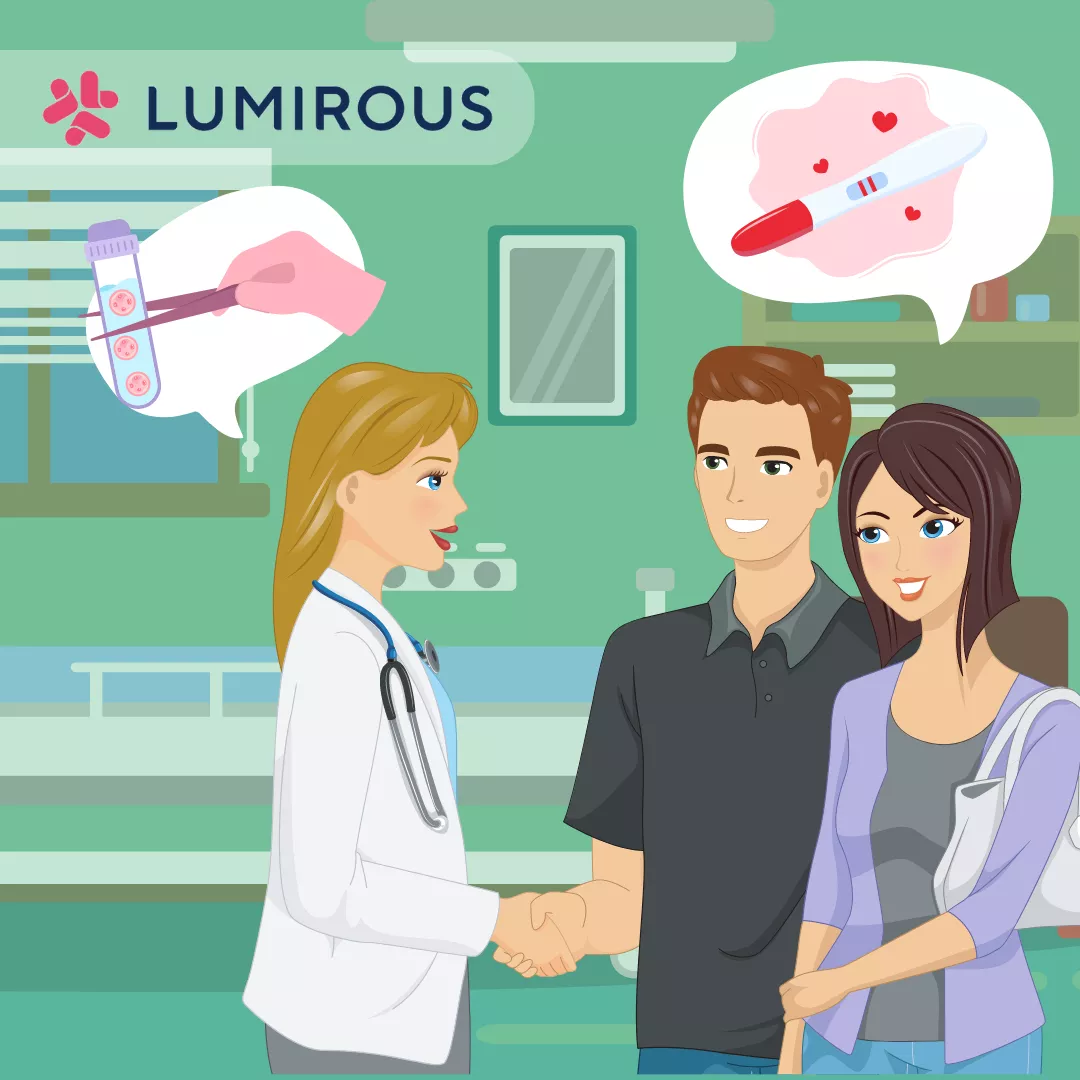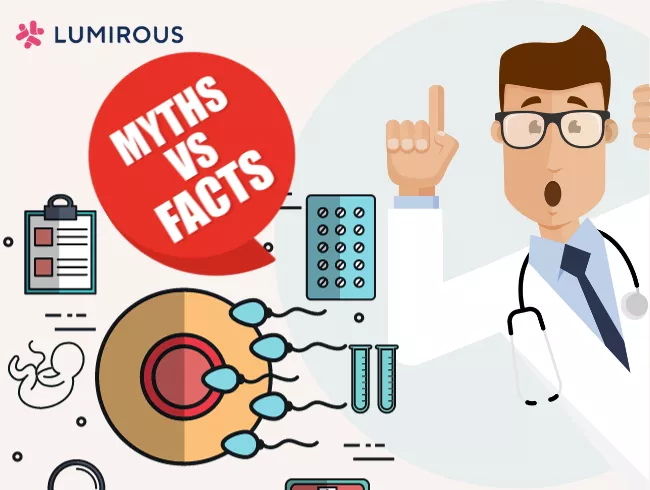 Myth 1: Infertility Is The Woman's Problem.
Not true.
According to the World Health Organisation, one-third of infertility issues are caused by male reproductive issues, one-third of the issues are caused by female reproductive issues, and one-third of the issues are caused by unknown factors.
Infertility is never just the woman's problem. Both males and females contribute to infertility issues.
Myth 2: If a man can ejaculate, he does not have infertility problems
Not true.
There are many factors that can affect a man's fertility, such as sperm count, sperm motility, and sperm morphology. A man who can ejaculate might have low sperm count, which is one of the causes of male infertility.
A man who can ejaculate might have other problems that lead to male infertility.
Myth 3: Irregular periods = infertility
Not true.
Having irregular periods might be one of the indications that a woman is not ovulating regularly. However, there are many causes of irregular periods. It can be caused by sleep disruption, stress levels and extreme exercises which can disrupt the balance of the hormones that regulate a woman's menstrual cycle.
Irregular periods do not necessarily indicate female infertility. However, if the issue persists, one is recommended to seek help from a gynaecologist.
Myth 4: Infertility does not happen to young people
Not true.
Although age is one of the most important factors in infertility. One's fertility decreases as his/her ages. That does not mean that young people will not have infertility issues. According to a report, 1 in 10 women suffers from infertility before reaching the age of 30.
Myth 5: Smoking is fine, as long as I quit after I get pregnant
Absolutely not true.
Most of us are aware of the negative effects of smoking on our health. The impacts of smoking on our fertility are worse than you can imagine. Smoking causes a rapid decline of a woman's ovarian reserve. It reduces the success rates of fertility treatments and increases the risk of having an ectopic pregnancy.
Smoking brings negative impacts on our general health, and worse on our fertility.