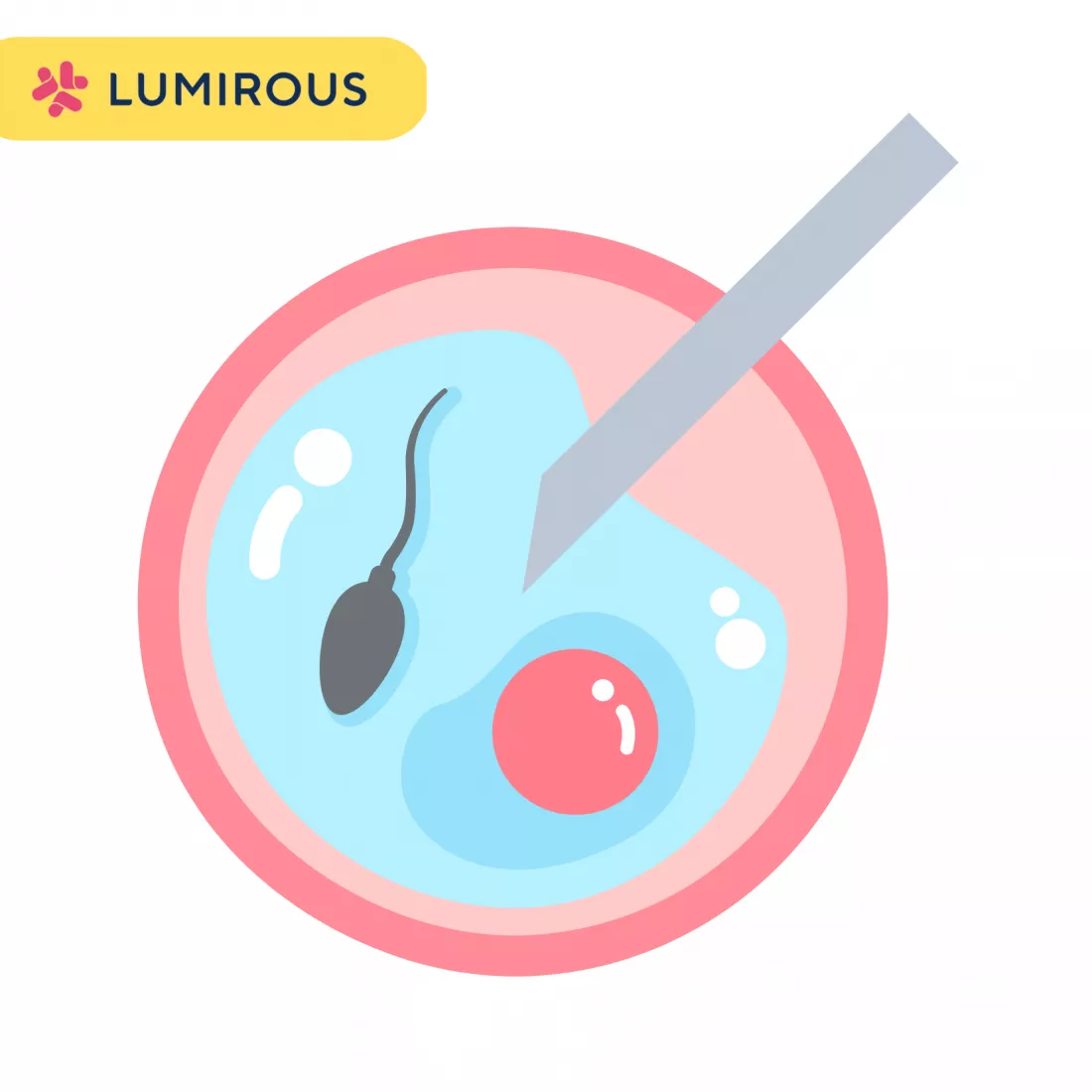 If you, your partner and your doctor have agreed on IVF, it's best to be well-prepared. While the journey can be overwhelming, draining and full of uncertainties, being well-informed can help to put you in a better mental state.
Besides that, being empowered with information can also make the journey to pregnancy via IVF much more enjoyable for you and your partner. It's best to keep communication open and understand the processes together so you both know how to be the best support that each other needs.
Here are 9 things you must know before starting IVF:
#1 - IVF Will Be The Prime Focus Of Your Life
IVF requires a lot of time and work as well as multiple clinic visits, hence you must be ready for the commitment. It takes time for consultation, blood work, diagnosis, and the formation of your treatment protocol. After that, you need a period of time for ovarian stimulation, egg retrieval, fertilization, and embryo transfer. Then there is another wait to check if the pregnancy is successful. Be patient with the procedures and put full trust in your attending doctor who knows best.
#2 - You Should Get Your Health In Check Beforehand
This includes achieving a healthy weight, cutting on alcohol intake as well as quitting tobacco. You should also ensure that high blood pressure and diabetes are under control as well. Serious diseases may interfere with IVF and disrupt the treatment.
Exercise to stay at your best fitness level. It doesn't only keep you healthy, but can also be a mood booster while undergoing IVF. Try to exercise at least 30 minutes a day, 5 days a week. Keep in mind to not go too strenuous and get advice from the doctor on what activities you can do.
Recent research shows that excess caffeine intake can disrupt the ability to conceive via IVF by as much as 50%, therefore it's worth it to change (or just skip) this coffee-drinking habit.
#5 - Don't Wait Too Long To Begin Treatment
Age plays a big role in achieving a successful pregnancy. Once you're 35, your fertility level begins to drop, and it drops significantly once you hit 40. Hence, don't delay if you already feel like you are ready; but if you do need to delay, consider preserving your fertility by opting for egg freezing.
Male partners play a big role in IVF too by maintaining good sperm health. A healthy lifestyle can also avoid male factor infertility. Switch to boxers over briefs, maintain optimal BMI, and exercise regularly.
Consider multivitamins and other supplements recommended by your doctor. This will help you to meet your required nutritional intake and improve your reproductive health to support pregnancy. Besides that, supplements are needed to ensure a healthy baby.
#8 - Beware Of IVF Side Effects
IVF has side effects, such as mood changes, bloating in the pelvic area, breast tenderness, etc. This can be caused by hormone injections and other procedures in IVF. If you are concerned, talk to your doctor.
#9 - IVF Doesn't Guarantee You Will Get Pregnant
Some people conceive the first time, while others need to repeat the process. Age plays a role, and so does overall health. It's important to know that there is always hope to have a baby, and IVF is the most effective method of assisted reproductive technology. Get the support you need by being close and intimate with your partner, practicing healthy communication as a couple, or joining a support group for IVF.
If you need other experts' opinions on IVF preparations, do consider fertility coaches. They are trained to look at you as a whole; mentally, physically, and spiritually to ensure excellent well-being in your journey to conceive. Book a session with LUMIROUS.
With LUMIROUS, you can book a 15 mins complimentary fertility coaching session and discover the benefits of fertility coaching. To learn more, please visit our website and WhatsApp us now for more!