Ever Link Fertility Centre
Table Of Contents
About Ever Link Fertility Centre
Based in Selangor, Ever Link Fertility Centre is one of the most prestigious fertility centres in Malaysia. Striving to help those who are facing infertility. Ever Link Fertility Centre always believes that top-notch fertility care is formed by the teamwork between experienced fertility specialists, who have a proven record of successful outcomes, and the patients. Both parties have to work together to find the best solutions to their issues, as well as to achieve their goals.
As a top fertility centre, it has an excellent and consistent success rate in infertility treatment. It has a team of highly experienced and dedicated fertility specialists, scientists, nurses, and support staff. All its medical staff work very closely to create a loving and compassionate environment for its patients.
With a team of professional fertility specialists, state-of-the-art technology, as well as continuous fertility research and innovation, Ever Link Fertility Centre is striving to ensure its patients have the best chance of having a healthy baby at a reasonable price.
For International Patients
Throughout the years, Ever Link Fertility Centre has established an extensive network worldwide with a team of professional medical tourism agencies to provide the best care and services to patients around the world.
Treatments and Services
In-Vitro Fertilization (IVF) helps increase the statistical chances of pregnancy. The items included in this treatment are:

Ovulation stimulation
Egg retrieval
Fertilization of eggs and sperm
Embryo implantation

Intracytoplasmic Sperm Injection (ICSI)

is the process of injecting a sperm into an egg. The embryologist will choose a good quality sperm in the laboratory and inject it into an egg to increase the success rates of achieving successful fertilization. The items included in this treatment are:

Ovulation stimulation
Egg retrieval
Sperm retrieval
Selection of good quality
Fertilization of an egg and a sperm
Embryo implantation

Intra Uterine Insemination (IUI) is a fertility treatment that involves directly inserting sperm into a woman's uterus.
Mild IVF is the lighter approach as compared to the conventional IVF. In this treatment, the focus will be given to the quality of the eggs retrieved. Fertility specialist will work alongside the woman's natural menstrual cycle with low doses of stimulating drugs.
Fertility Preservation (Egg Freezing and Embryo Freezing)
Frozen Embryo Transfer (FET) is part of the conventional IVF cycle. In this procedure, embryo(s) or blastocyst(s) which were frozen in the earlier cycle, is/are thawed and transferred into a woman's uterus for pregnancy.
Preimplantation Genetic Testing (PGT) is a genetic test performed to select the best embryo(s) in order to achieve a higher pregnancy rate, as well as to reduce miscarriage rate.
Noninvasive Chromosome Screening (NICS) is a genetic test performed on embryo(s) without removing any cells from it to minimise any possible damage to the embyo(s).
Surgical Sperm Retrieval (SSR) is usually used to treat azoospermia.
Egg Donor Programme allows a woman to be pregnant with a child when she cannot conceive with her own eggs.
Price List
Fertility Assessment Test: RM565~*
Fertility Consultation
Ultrasound Scan
AMH Blood Test/ Ovarian Function Assessment Test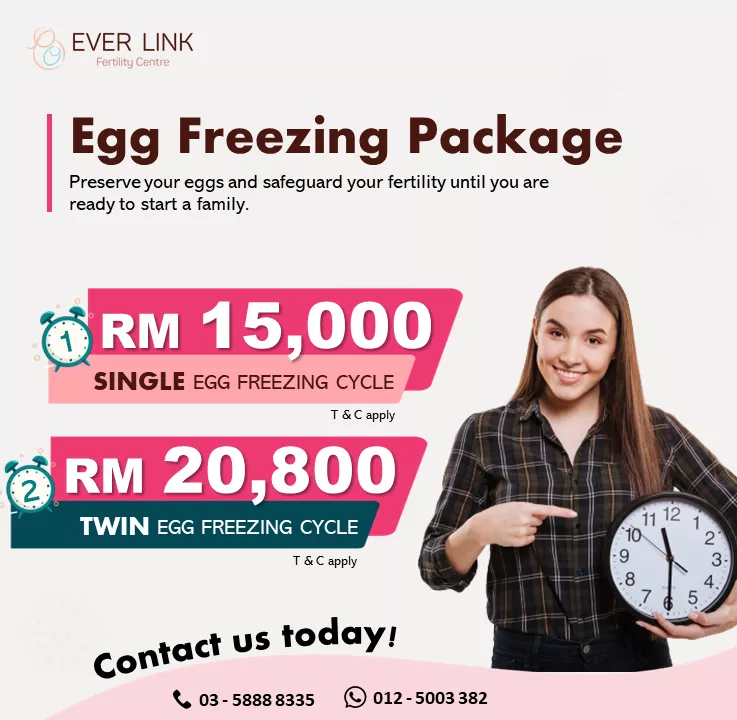 Source: Ever Link Fertility Centre
Egg Freezing Package
Single Egg Freezing Cycle: RM15,000~*
Twin Egg Freezing Cycle: RM20,800~*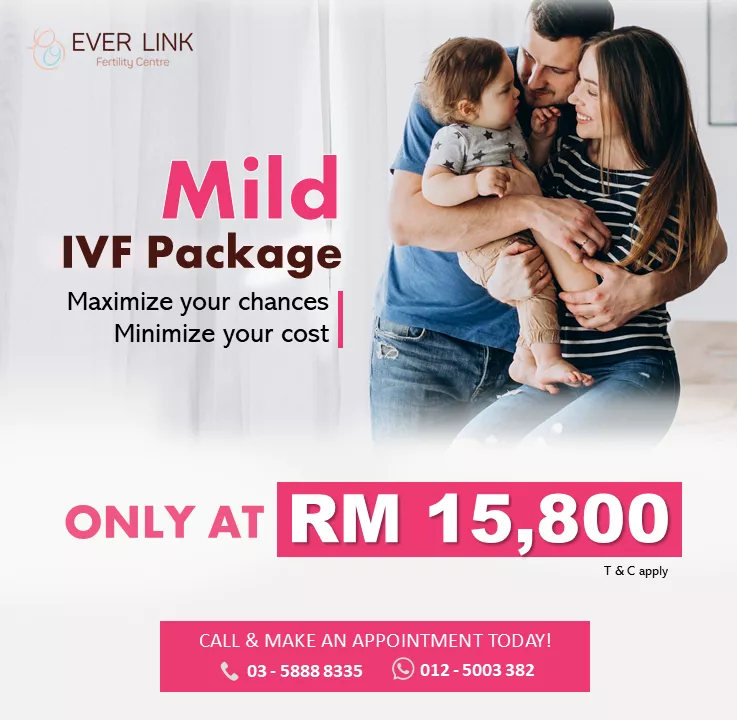 Source: Ever Link Fertility Centre
Mild IVF Package: RM15,800~*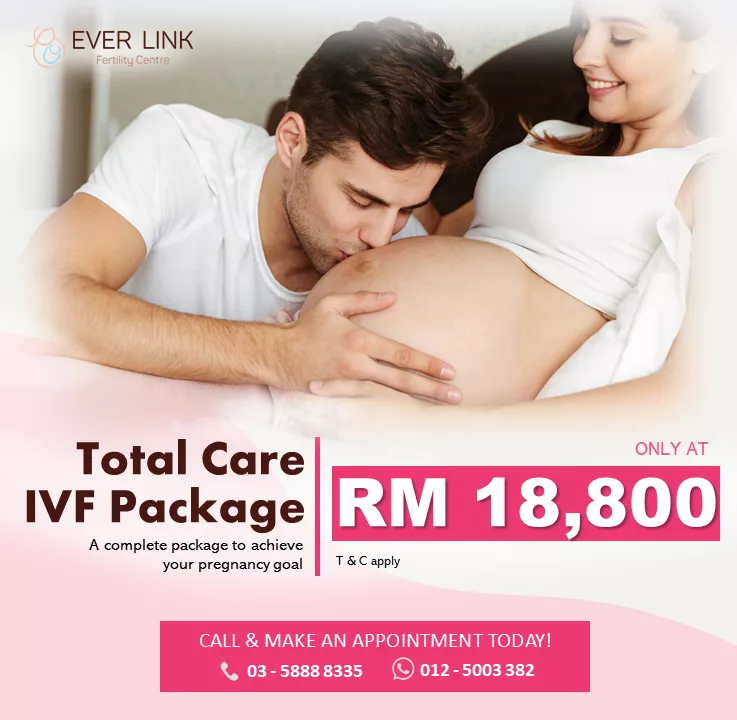 Source: Ever Link Fertility Centre
Total Care IVF Package RM18,800~*
*All prices are subject to change.
Doctors
Address
Ever Link Fertility Centre Unit G-2 Level Ground, The Podium Tower 3, UOA Business Park, No 1, Jalan Pengaturcara U1/51a, Seksyen U1, 40150 Shah Alam, Selangor, Malaysia
Business hour
Monday
09:00 AM - 04:30 PM
Tuesday
09:00 AM - 04:30 PM
Wednesday
09:00 AM - 04:30 PM
Thursday
09:00 AM - 04:30 PM
Friday
09:00 AM - 04:30 PM
Saturday
09:00 AM - 12:30 PM
Sunday
Book A Consultation